Bumbershoot 2017 Top 10
We were lucky enough to cover one of the best festivals in Seattle over Labor Day weekend. I don't ever remember the event having such perfect weather as the sun was out all three days making it a joy. Seattleites filled the area around Seattle Center reminding us how great it is to have an in city festival. There were a lot of major acts along with up and coming artists and there so much to hear and discover. The setup at the new KEXP home is still one of our favorite stages to catch some talented local artists. We saw incredible sets by Lorde, Die Antwoord, Odesza, Solange, Dillon Francis, Big Sean, ZZ Ward, LEON, Foster the People, J GRGRY, PVRIS, Crater, Dude York, and many more. Below are the acts that caught our ears, and eyes, making them worth checking out in the future.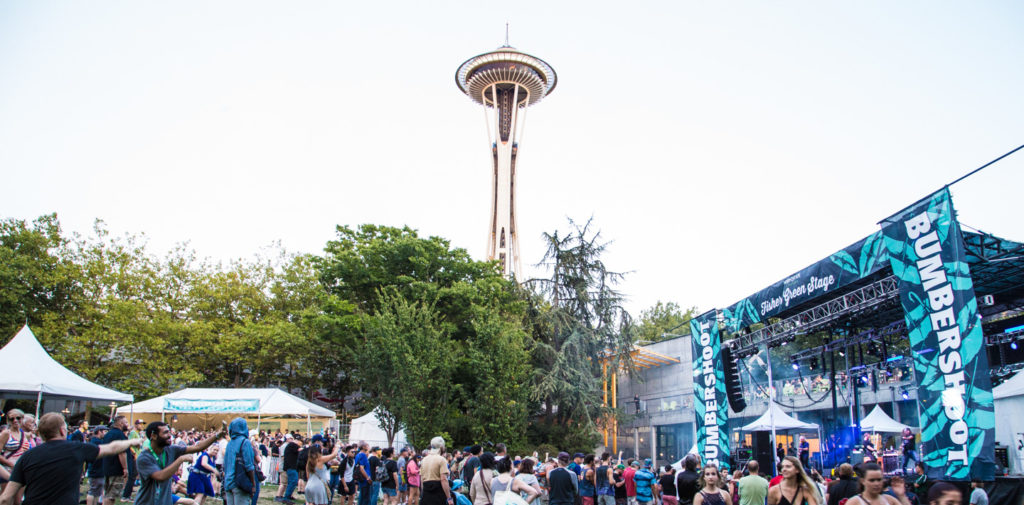 The garage rock band from Louisville opened up the final day of Bumbershoot with a bang. Loud guitars and catchy hooks made this band one of my favorite rock acts for the whole weekend. They have just embarked on a nationwide tour opening for Spoon and Post Animal supporting their The World's Best American Band release album.
High energy rapper that has no limit to where he ventures around during his set. He was hopping from speaker to speaker and giving high fives to fans by the stage. He even complimented a fans furry elephant mask, asked if he could try it on and then wore said mask for the entire set.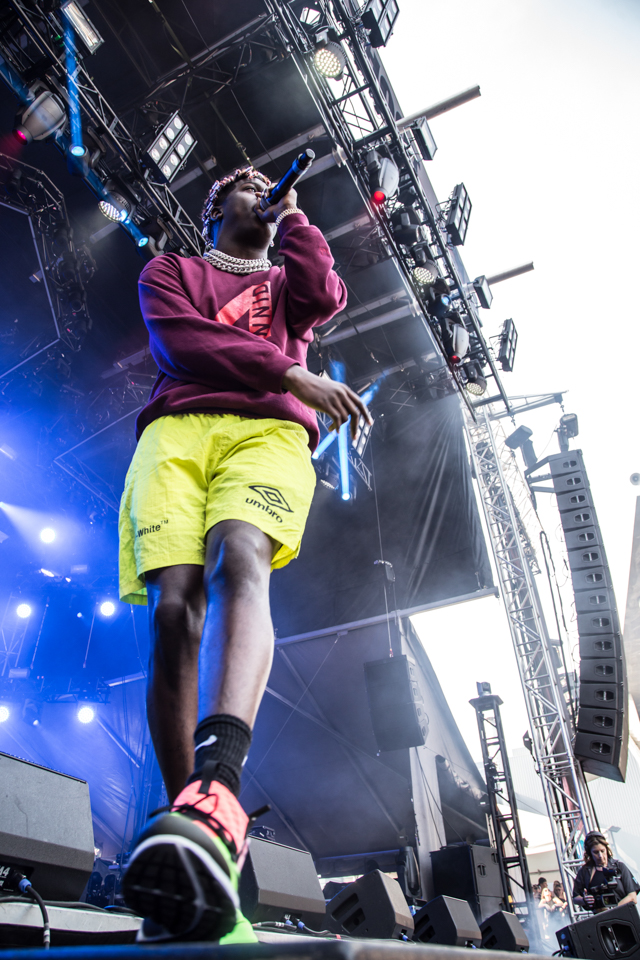 The rambunctious and colorful rock duo from Los Angeles was loud and in charge. It was hard to believe it was just the two of them as the powerful vocals were heard echoing in the distance. Lindsey Troy and Julie Edwards know how to make an impression that will last and if you haven't heard of them, check out their latest FEMIJISM.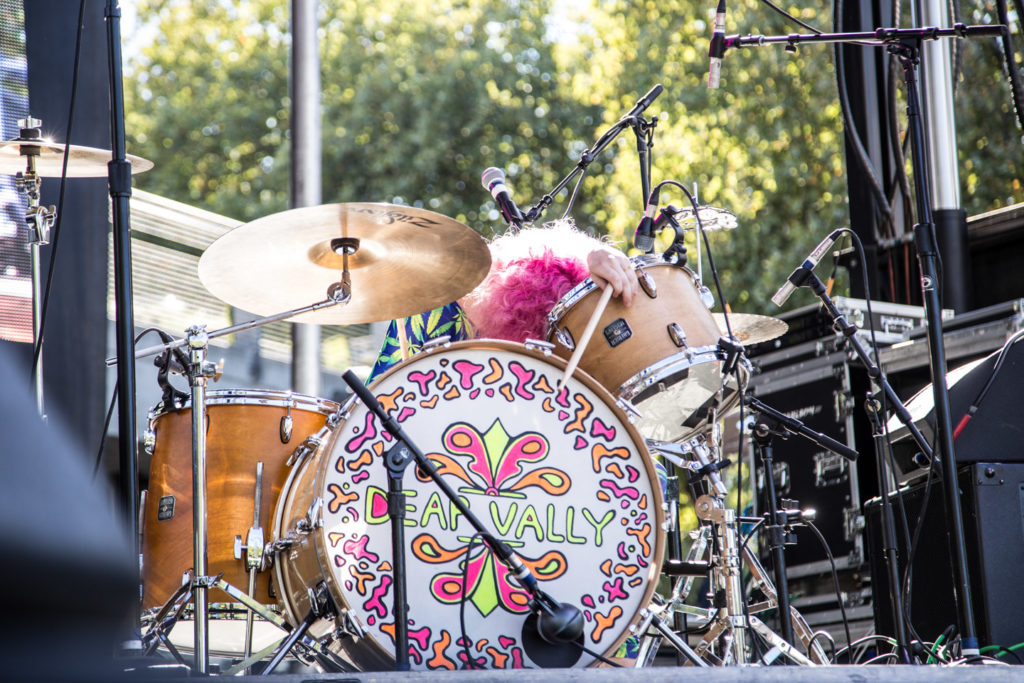 The iconic alt rock band has countless memorable jams. They opened their set with, "Hash Pipe" and "My name is Jonas," two of their many classics. It was hard not to smile seeing Rivers Cuomo perform these nostalgic gems live. There is a reason why these guys are still around and every time we see them live we are reminded of just how great they are. We can't wait to get our hands on the new Pacific Daydream record out in October.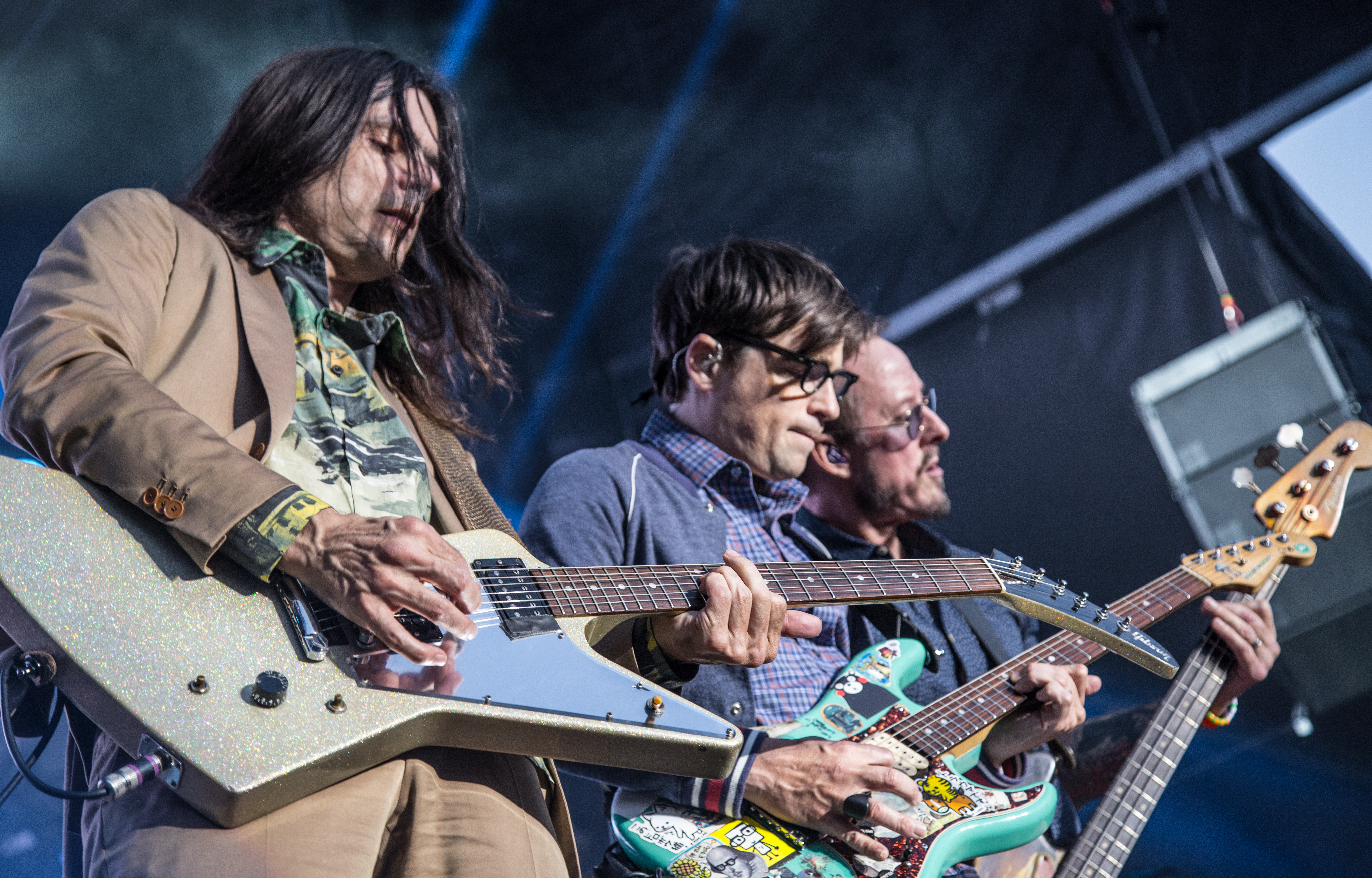 The electropop brother/sister duo from New Zealand caught me completely off guard. Their opening song began mellow but then hit the stage like a semi truck. Didn't know much about this group going in but I walked out a fan. Georgia and Caleb have been impressing fans all over the world growing their popularity. We can see why that has been the case, between their live sets and great music, including latest record Conscious, it's hard not to fall in love.
The R&B rock group from Brooklyn was named one of the artists to look out for in Rolling Stone last year, and I'm sure glad I looked out for them last weekend. Powerful vocals matched with the beat of their live band made for a great start to Saturday's festivities. Pick up Still Sleep and get into this great band!