Thunderpussy – Two Night NYE Extravaganza
The year 2016 seemed to have been rough on many of us and it was only fair that we ended it with the biggest rock show in Seattle. Thunderpussy was hosting a Two-Night NYE Extravaganza at Neumos along with some of our local favorites and we weren't going to miss it.
  Naked Giants started the first night with an explosive live set, which has gathered much attention in the last year. Their "RIP" EP includes track "Ya Ya", which is such a great song to hear live! Next up was another local band, Wild Powwers, who absolutely rule the stage. Jordan Gomes, Lupe Flores, and Lara Hilgerman always bring the house down when they play live. They have been one of our favorites to see live and their "Hugs and Kisses and Other Things" record was an absolute gem this year.
Night two was kicked off by the talented J GRGRY who doesn't just provide great dark pop tunes but also integrate live performances. His raw talent to captivate the audience is something to look forward to in the new year with the release of his record in February. After his set another local talent, Porter Ray, took the stage. Ray's latest release Electric Rain contains earworm jam "Cognac Aphrodisiac" which is a perfect intro track if you've never heard him before.
When it was time for the main act to come out the venue went dark and drummer Ruby Dunphy appeared alone as two spotlights focused on her. She began the set playing solo which helped to build up excitement for what was to come. Shortly after, the rest of the band jumped on stage ready to make our night much better, and louder.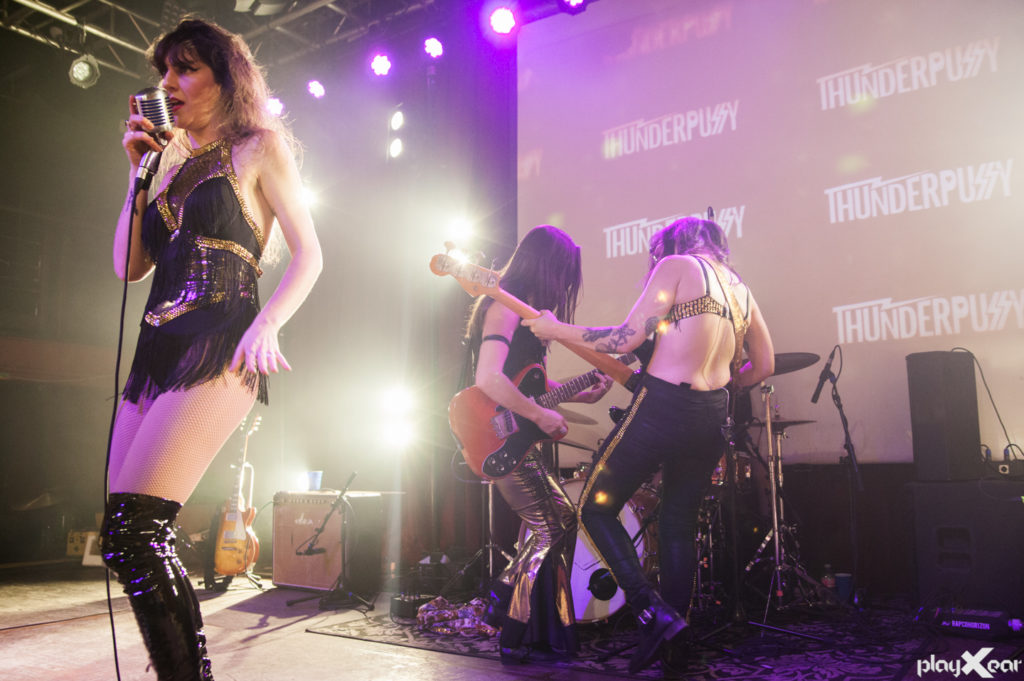 These ladies don't need a warm up, they come in ready to give you the best time you've had at a show and they flawlessly succeed. Molly Sides has a wide vocal range that can make you feel like you're the only person standing in the room or like you're in the largest stadium in the world. She has the power to completely captivate the audience, a charisma others can only dream of.
We heard songs we've been obsessed with for a while but also new tracks from their debut record which will be released in the next few months. They worked with legendary producer Sylvia Massy on it so we don't expect anything but magic. The band also played covers of Led Zeppelin's "Dazed and Confused" and Jefferson Airplane's "Somebody to Love". The latter was also the first song they played after the countdown on night two.
There was some serious guitar shredding done by Whitney Petty, who even jumped across the two dancers during "Thunderpussy", and Leah Julius is an absolute boss on the bass. The four make the perfect recipe for rock n' roll greatness to occur when they play. The stage was equipped with extra lighting for their set which added so much to the live experience.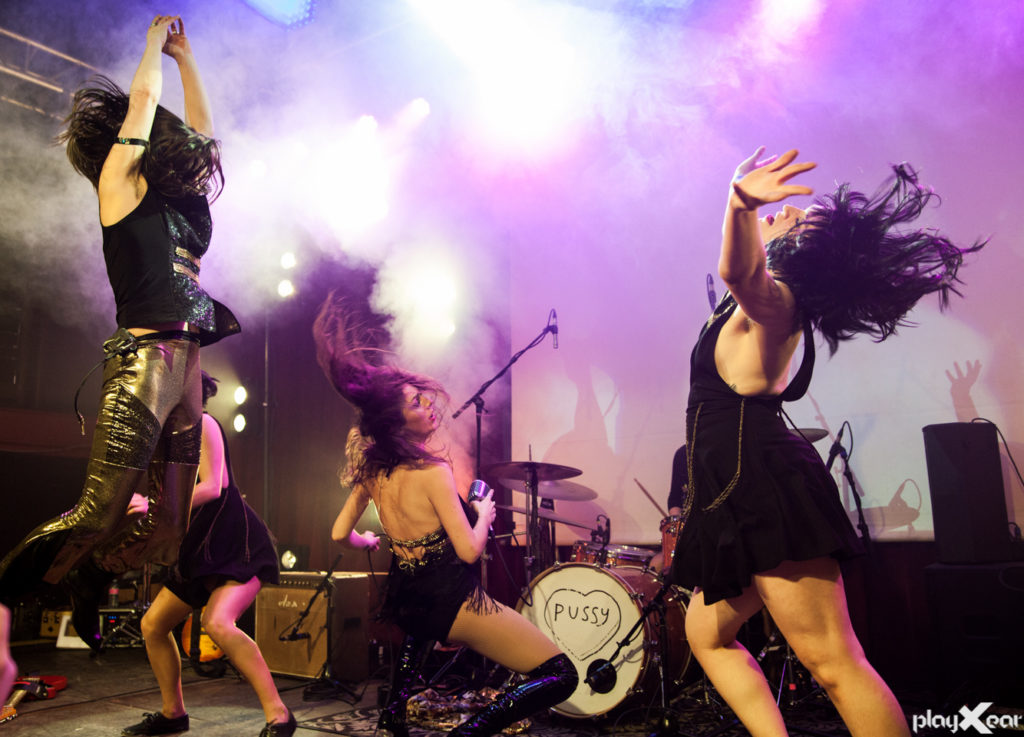 When it was time to welcome the New Year on night two a display of a burning box which read 2016 was up on the projector. We all started the countdown as loud as we possibly could ready to get rid of this year and when it was over we smiled full of hope and joy, embracing people around us. Petty's first question was "Is Betty White still alive?", when she heard the yes she screamed with excitement. Not Betty 2016, not Betty.
It is such a treat to see these ladies play live and every time it gets better. It's no wonder that their record is one of the most anticipated releases in the area and Seattle can't wait for them to take over the world. It is not just the music, it is the whole show that is so well put together which displays the amount of professionalism and commitment to their craft. They want everyone to have the best time and they succeed in doing so because they are also having the best time. Here's to Thunderpussy having the best year yet!